The demand for environmentally friendly packaging is growing and poses a great environmental challenge. This challenge has prompted us to develop new biodegradable and compostable solutions made from natural resources that are just as versatile as the existing ones.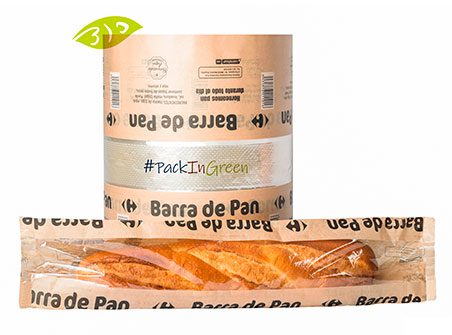 Committed to Sustainability since our origin, in 1994 we patented our Coverpan Paper Reels for automatic packaging, in which paper is the main material.
Our commitment to the past, present and future of the sector.

Our PackInGreen® commitment to sustainability.
PackInGreen® is the result of our daily commitment to contribute to the Circular Economy, a commitment by which we offer a complete range of BIOBASED, BIODEGRADABLE and COMPOSTABLE packaging.

BIOBASED
Our packaging is made of raw materials from bio-based origin, that is, they come from biomass or plant sources and are therefore renewable.

BIODEGRADABLE
They are those containers that decompose but that do not re-enter the ecosystem. It is called a material that is microfragmented as a result of the natural action of microorganisms such as molds or bacteria.

COMPOSTABLE
In addition to being biobased and biodegradable, our packaging is made of compostable materials that generate compost by decomposition when exposed to humidity and temperature conditions established within the standard in norma EU13432.
WE ARE PART OF THE CHANGE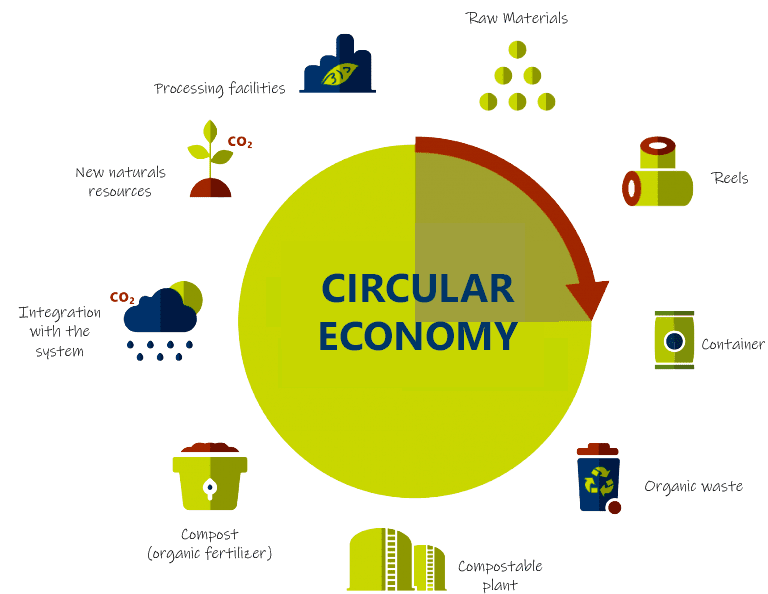 Sustainability starts in our values. Team
We have highly qualified professionals. We like innovative challenges. Do you dare to challenge us? Renewable materials
We convert raw materials from sustainable sources into viable solutions that replace conventional materials coming from fossil sources. Equipment
High technology machinery that helps us to optimize resources and contributes to the use of materials within the Circular Economy. Commitment to quality
We work every day with the goal of offering the best products and the best services. Experience
What is now an environmental need has been our goal for more than 25 years and we are convinced that our bet is the future of the sector. Government policies
We anticipate the changes that the world of packaging poses to us, evolving with the market and growing as referents in the sector.
PACKAGING THAT TRAVELS AROUND THE WORLD