Pets are becoming increasingly important to us. As a consequence, the demand for pet food has increased, leading to a market with a wide variety of products.
At Coverpan we manufacture compostable pet food containers with barrier properties. That is to say, making the smells do not come out and prolonging the shelf life of the food without any alteration and following the strictest standards of hygiene in the manufacturing process.
For the elaboration of pet food containers there are several finishes available and we can manufacture containers for manual packaging as well as for automatic packaging with a packaging machine.
Types of compostable Pet Food containers
At Coverpan we manufacture a wide range of PETFOOD containers, which as we have explained above, require a barrier to oxygen, aroma or light to prolong the shelf life of the product. Among the variety that we have manufactured, there are containers for biodegradable and compostable thermoformed lids, as well as vacuum containers or paper bags for bulk sale in self-service stores.
Likewise, within the types of compostable containers or packaging for pet food we have to differentiate whether the packaging is going to be done manually or through machines. If you opt for manual packaging, the most useful and best-selling bags in the pet food market are doypack bags.
The doypack or stand-up bags are manufactured with different combinations of compostable materials laminated together and have a gusset at the bottom that make them a modern and functional packaging. It is the ideal solution for packaging a wide variety of products in solid or powder form. The properties of this bag allow a good preservation of the product thanks to the barrier properties of the compostable materials used inside the package.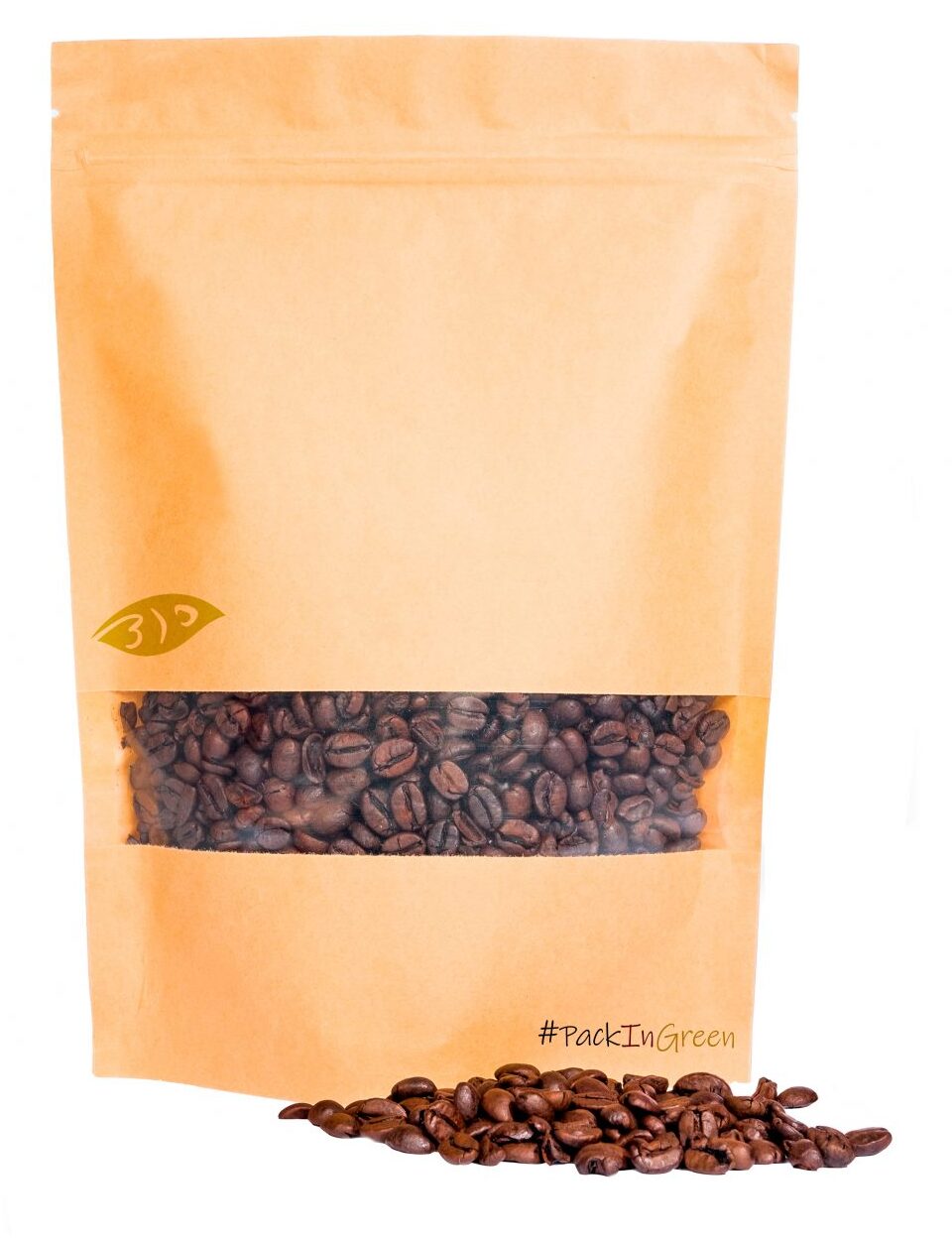 What are the advantages of doy pack bags for pet food?
They are Eco-Friendly packaging manufactured with biodegradable and compostable material of bio-based origin.
They are attractive packages with great impact on the shelves due to their vertical position which means that the consumer can easily visualize them on the shelves of stores or large supermarkets.
They are easy to open from the top of the bag. Optionally, an easy-opener or compostable zipper can be incorporated to open and close the bag once opened.
They have great resistance and conservation.
At Coverpan, depending on the combination of materials we use, we manufacture two totally sustainable and compostable variants of the DOYPACK, such as the Biodoypack and the CvBiodoypack.