What is flexography?
The origins of flexography can be traced back to the 1920s-1930s, with a machine known as the "aniline press", since it used aniline-based inks.
The term "flexography" comes from the Latin "flexus" which means curved and "graphía" which means written.
Today, Flexography uses water-based inks that reduce the carbon footprint and environmental impact. The carbon footprint of water-based inks is 30-40% lower than that of solvent-based inks and their print quality is excellent.
Flexography uses 4 colors (CMYK): cyan, magenta, yellow and black. But, as many spot colors as each machine configuration accepts can be incorporated to expand the printing possibilities.
Printers are usually rotary and the main difference is the way in which the cliché receives the ink. Usually one rotating roller picks up the ink and transfers it to another, called an anilox. The anilox transfers a light layer of regular and uniform ink to the cliché and this cliché will transfer the ink to the support to be printed.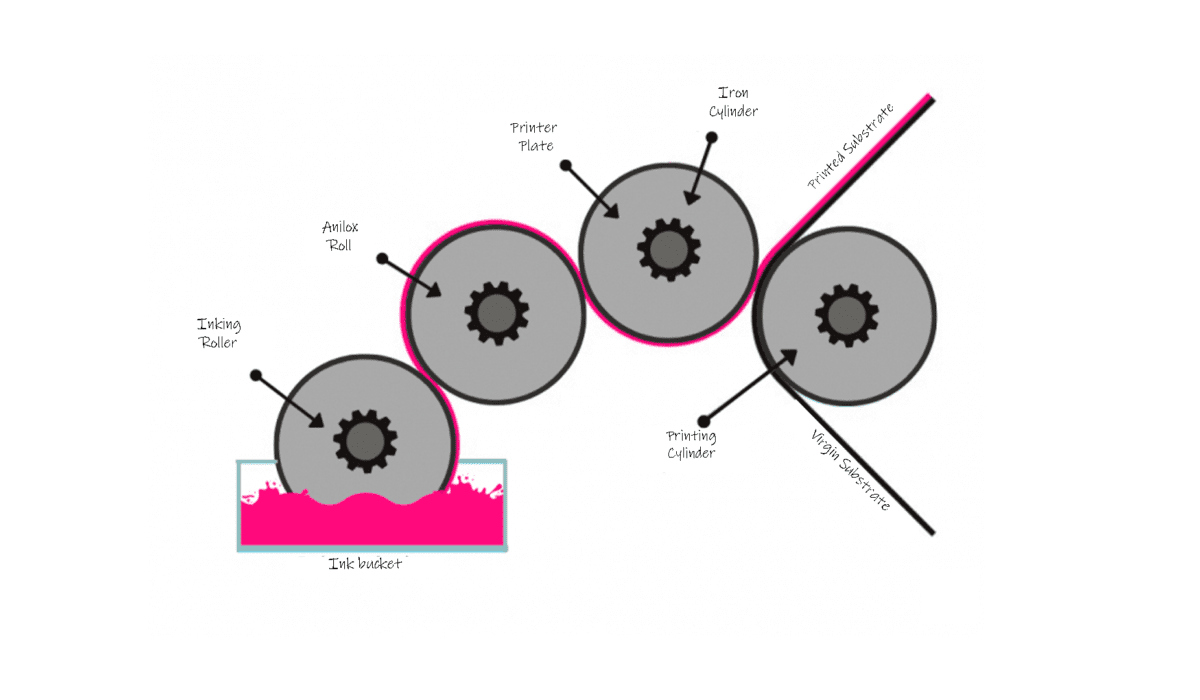 Coverpan prints in high definition while respecting the environment
Coverpan is a company compromised with the environment and since its origin it has been committed to look for sustainable packaging for its customers. In these more than 30 years of offering responsible solutions for the planet, we have adapted to new printing techniques and new materials in order to remain at the forefront of the packaging industry.
One of the factors that has helped us in our commitment to offer premium sustainable packaging has been the acquisition, over the last 10 years, of several state-of-the-art flexographic printing machines with which we have been able to drive R&D development.
These machines can achieve a high speed per minute and allow us to use water-based inks and compostable inks, thus minimizing our carbon footprint and making our flexible packaging 100% sustainable.
Customize your flexible packaging with us
At Coverpan we are manufacturers and we print in flexographic printing up to 8 colors with inks which are food safe.
We offer our customization service in a wide variety of formats and with an infinite range of colors that allow you to personalize your flexible packaging with multiple finishes.
Discover all the possibilities we offer by visiting our product catalog.