In 2018, a regulation came into force prohibiting the free distribution of plastic bags. The concern to create more environmentally friendly packaging has led Coverpan to create a unique and different model of paper bag with generic printing to facilitate the transition to more environmentally friendly packaging.
The role of the bag in your pharmacy
Pharmacies need packaging with added value such as paper bags: a practical, functional and environmentally friendly packaging.
Our paper bags for pharmacies are ideal for delivering medicines or parapharmacy products to customers so that they can transport lightweight items to their homes.
Coverpan's paper pharmacy bags are recyclable, biodegradable and reusable.
The flat paper bags are recyclable and biodegradable, and are made from 35gr/m² natural virgin cellulose. They are a format that uses the amount of paper necessary for the strength of the bag, reducing unnecessary costs and perfectly fulfilling the function for which the packaging is designed.
Manufactured with virgin cellulose paper of 35 grams, they are available in stock in two formats for sale from a packaging of 1,000 units and have a generic printing for pharmacy and parapharmacy.
Large format of 20+4×30 cm.

Small format of 14+6×21 cm.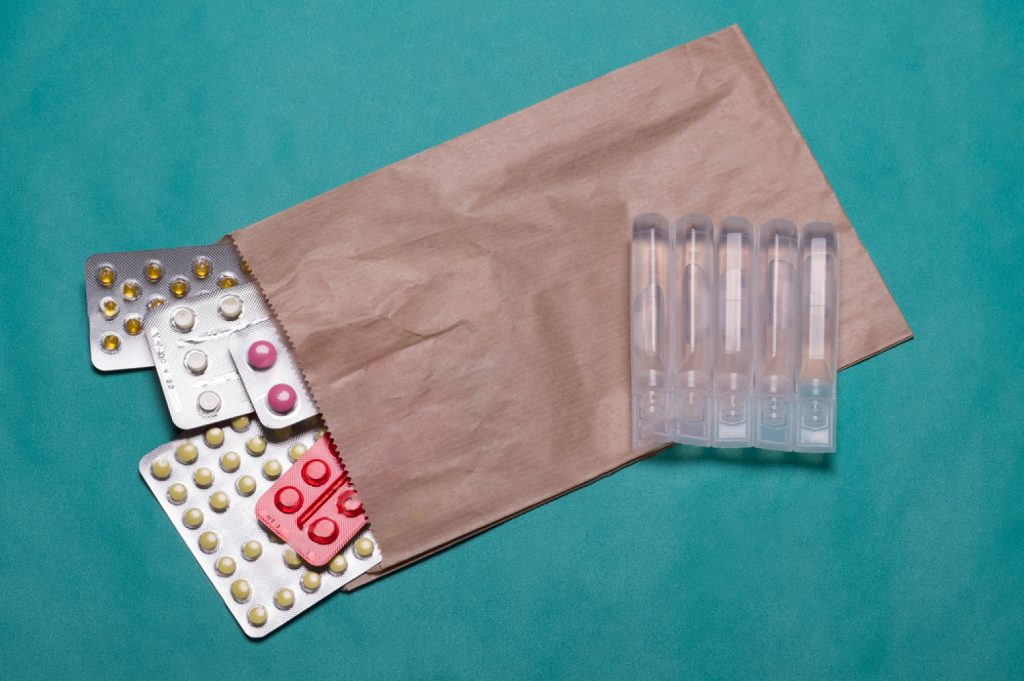 Customize your paper bags with us
In Coverpan we are manufacturers and we have more than 25 years of experience in the graphic arts industry. We have several flat bag production lines capable of manufacturing paper bags at a competitive price.
You can personalize the paper bags with your company logo in a wide variety of formats and with an infinite range of colors that allow you to customize the bag on both sides. And also, through our online store we offer the most common formats with generic printing for bakeries, pharmacies or without printing.
We offer the most competitive prices and the highest quality products on the market so you can buy paper bags at the best price and committed to the environment.
Contact us to request a quote.