Coverpan S.L. has increased its export sales more than 40% over the previous year thanks to the opening of new markets and the development of a strategy based on the commitment to sustainable packaging, called PackInGreen®.
During 2020 we have introduced our products in Mexico and we have also increased our presence in other countries such as Germany, Austria, Morocco, France, UK and the United Arab Emirates.
This increase in sales demonstrates the strength and hard work that has been done and the good results of our constant investment in R&D+I. 
Sustainable packaging, an opportunity to grow
The increase in 2020 of almost 30% of the number of customers who have decided to go for our sustainable packaging shows the importance of our PackInGreen strategy. 26% of these sales are paper bags and 54% biodegradable and compostable film reels, either single layer or multilayer structures with high barrier properties.
Also, new directives banning the use of non-recyclable plastic packaging are encouraging sales of reusable, recyclable and compostable products. Biodegradable and compostable films, particularly reels for automatic packaging, have dominated the growth of the demand for films for industrial flexible packaging. Thanks to their improved properties, these films allow a sustainable balance between food safety and the environment.
Covid-19 boosts growth in flexible packaging exports
The health emergency caused by COVID-19 has affected almost all industries and has changed consumer forecasts, behaviours and habits. Purchasing patterns in the supply chain have changed and many companies have had to adapt their production to the new requirements. Packaging has become a primary need for food protection.
The pandemic has put the brakes on some plans in the catering sector and businesses such as large supermarkets, which were marketing food without packaging. The new reality is requiring, with even more presence if possible, adequate food packaging to guarantee food safety.
Current consumer preferences
It is a fact that consumers are more concerned about health and this has led to an increase in demand for fresh packed fruits and vegetables, food supplements, organic products, organic food, etc. which has driven the growth of flexible packaging more respectful with our environment.
Smaller sizes and meals to take away require packaging that allows for portioning or smaller unit purchases. The consumer demands "to go" formats that are comfortable and easy to open, microwaveable, which can be baked or frozen without affecting the taste or quality of the food. Coverpan has a wide range of products that answer all these needs and that are environmentally friendly.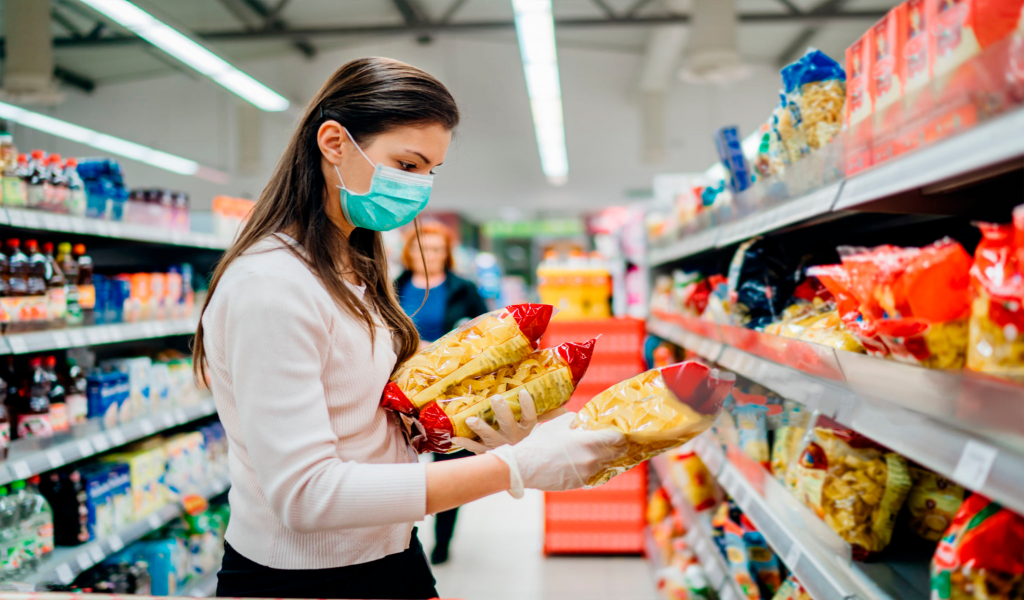 For this 2021, we aim to improve the properties of our products and develop new concepts that give answers to our customers' needs. Versatile and safe packaging available to everyone that contributes to the reduction of food waste and promotes its preservation.
In conclusion, our goal is to maintain the growth of the last decade by developing sustainable packaging that can reach all parts of the world.
To find out about our new products on flexible packaging, please visit our corporate blog where we publish the latest news from the sector.