The compostable packaging industry have experienced an increase in its demand during last year. This is due to the 2030 European Agenda requirements against the use of plastic. It is estimated that over 78 million tons of plastic containers are produced during a year, and only a 14% of this quantity is recycled.
Needless to say that it is essential to seek alternatives for the containers that we use every day in order to have a less impact in the environment.
Both companies and consumers have begun to change their use of plastic habits thanks to new innovative designs made of sustainable materials, and the compostable packaging is one of these products that help us to achieve this.
Taking the advantage of manufacturing using materials that are environmentally friendly, makes the sustainable packaging  a reality today. This is critical to protect our planet.
The compostable packaging as an evolution of biodegradable materials
In order to address this issue, the packaging industry has been developing sustainable containers that are recyclable, biodegradable, and compostable.
Biodegradable containers are the future of this industry. The biodegradable materials can be decomposed by natural elements when entering in contact with the environment. A compostable material is not only biodegradable, but it is as well composted, which means that it degrades in contact with the rest of organic materials becoming compost or fertilizer.
A compostable container has many characteristics, and the main one is that it can biodegrade within a period of time shorter than other waste thanks to its natural materials. The aim is that the decomposition of this material must be the same that the rest of the organic substances.
Below it is a list with some of the advantages that the biodegradable packaging possesses:
No toxic residue is left.

It enhances a company's image and captivates consumers with sustainable habits.

It is composed by materials from a vegetal source.

It degrades faster than other ecological substances.

The compostable packaging can have enchanting designs.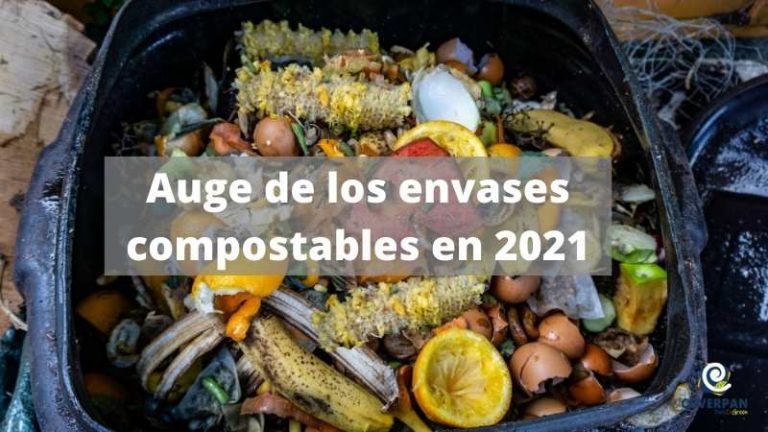 At Coverpan we encourage the use of sustainable packaging
We have launched our sustainable PackInGreen range as of our continuous search of materials that has a less impact in the environment. We not only want to adapt to the 2030 Agenda, but also take care of our mother earth.
And you, ready for taking part in a plastic-free world?