On December 2nd, we visited the Extenda headquarters in Miami. Our export director, Susana Menchén R. met with the executive director of Extenda in USA, Jordi Boada.
At this conference, they established the beginning of our collaboration with Extenda to introduce the PackInGreen products within the American market, mainly in Florida and the east coast of the USA.
The American market is on the rise when it comes to demanding sustainable products for the food industry, and Coverpan's PackInGreen products have attracted the interest of many companies. Therefore, a new commercial strategy will begin within the next months in order to get our products to our customers of the sandwich industry, which is a powerful sector in the country as well as bakeries and the fruit and vegetables industries.
One of the main sustainable manufacturers in Spain and a pioneer in the packaging solutions environmentally friendly.

Bread, sandwich and fruit are best preserved in the biodegradable and sustainable Coverpan's packaging.
I'm proud to be able to attend a team committed to providing sustainable packaging solutions that are plastic free through #PackInGreen, being present in more than 25 countries.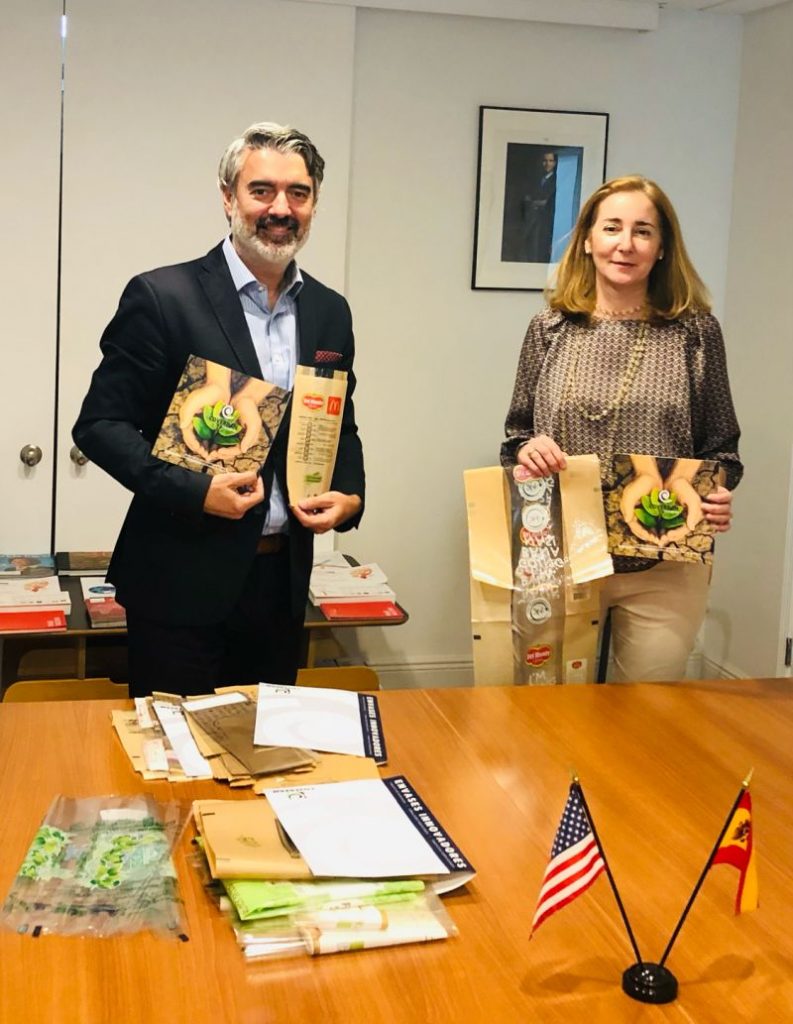 The presence of our products in different countries has been in the loop for many years. Our customers are an essential part in our company as they provide us with new ideas, new applications as well as the development of new packaging solutions. We rely on distributors and commercial agents around the world, and our export team is ready to help everyone interested in our products, no matter where they are.
Thanks to our competitiveness and continuous adaptation, our products can reach any part of the world as we are currently exporting to more than 25 countries.